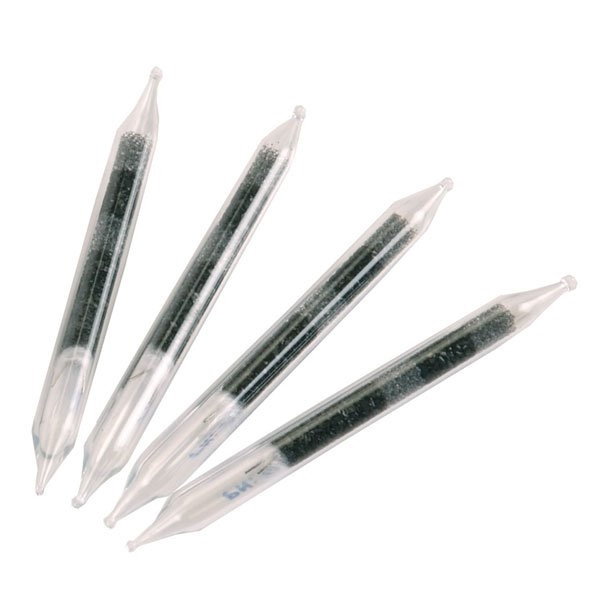 These high-quality glass sorbent tubes are packed with accurately weighed, high purity sorbents. They are designed to adsorb vapors and gases passed over them when used with low flow sampling pumps and fit a variety of tube holders, including the Zefon Gemini Twin Port Sorbent Tube Sampler.
Many Zefon sorbent tubes are divided into sections, with two absorbent sections being most common. The first section is twice the size of the back section and collects the compounds of interest. The second section is a backup section to determine if airborne contaminants breakthrough occurred in the front section.
Features:
• Highest sorbent material purity for contamination-free samples.
• Accurate sorbent weight for uniform testing results.
• Uniform pressure drop to assure repeatable sampling results.
• Designed to comply with all NIOSH specifications for tube dimensions, sorbent quality, particle size, divider composition, and pore size.
• Physical dimensions to assure proper fit in tube holder systems.
• Charcoal is pure coconut shell charcoal, 20/40 mesh, thermally activated at 600° C.
• Includes plastic end caps.