Quality Statements
Meeting ISO Standards
High-Purity Standards understands a comprehensive quality system is key to our customers' confidence in the products that we manufacture. That's why we developed our Total Quality System with the help and assessment of independent agencies. We are certified by Perry Johnson Registrars to: ISO 9001:2015 and accredited by ANAB to ISO/IEC 17025:2005 and ISO 17034:2016.
About Us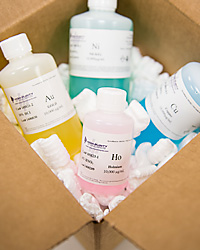 High-Purity Standards has proudly served the scientific community for the past twenty years with high quality spectrometric standards and reference materials for AAS, ICP, ICP-MS, GC, GC-MS and IC, and has now expanded our stocked reference materials to include ISO 17034 multi-component organic reference materials.
Approximately one-half of High-Purity Standards business is in the preparation of custom blends and difficult to prepare special mixtures. In addition, we've expanded our Organics lab. It's now bigger and better to meet increased demand. You'll find on this website a new custom organic reference material quote form to make ordering easier.
New products of note include expanded spiked filter products in addition to organic reference materials designed to meet EPA testing requirements and additional products from customer requests.
Company Background
High-Purity Standards, Inc. (HPS) was founded in 1990 by internationally known chemist, Dr. Theodore Rains. (See Ted Rains History) after retiring from twenty-five years at the National Institute of Standards and Technology (NIST).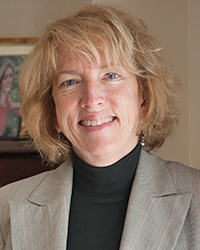 Dr. Rains started HPS to continue his commitment to high quality spectrometric standards and certified reference materials. This passion was fueled by an understanding that the scientific community continues to demand more of their reference materials.
In 2001, Connie Hayes joined her father, Ted Rains, as vice-president of finance. In 2008, Connie took over the operation of the company as CEO. She holds a MS in analytical chemistry from Purdue University. Her background includes extensive management and quality systems experience at IBM and Computer Sciences Corp. Her chemical lab experience includes time at Monsanto Research Corp.
---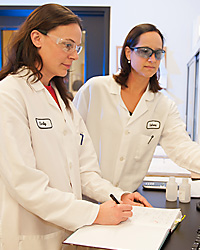 High-Purity Standards Today
In April 2011, the company moved into a new headquarters in Charleston after an extensive planning and remodeling project. This represented a major milestone for the company with its expansion into an 18,000 square foot facility, nearly doubling its former lab space. The move enabled HPS to design labs to meet the specific needs of the many production lines and to support an ever-expanding quality system. We invite our customers to visit whenever they are visiting beautiful Charleston, South Carolina.
Today, the company employs over 40 chemists, sales and shipping specialists. HPS is an internationally recognized manufacturer of analytical standards and certified reference materials sold to municipalities, research labs, colleges, mining operations, chemical and pharmaceutical producers around the globe.
Quality Certifications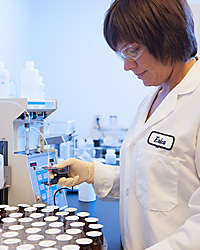 High-Purity Standards has an on-going comprehensive product testing and quality certification program that has resulted in our meeting and exceeding a wide variety of industry quality standards created by the International Organization for Standardization: ISO 9001:2015, ISO/IEC 17025:2005 and ISO 17034:2016. More information is available in the Quality & Certification section.